A worldwide basemap is installed in your device together with the app.
The quality of this map is not good enough to allow you to navigate, you need to manually download the additional detailed charts with the dedicated button

, present on the lower left corner of the map view.
Charts download
Tapping the button (or zooming in until the detailed charts are needed), will cause to overlay on the map a special layer to manage the detailed charts repository.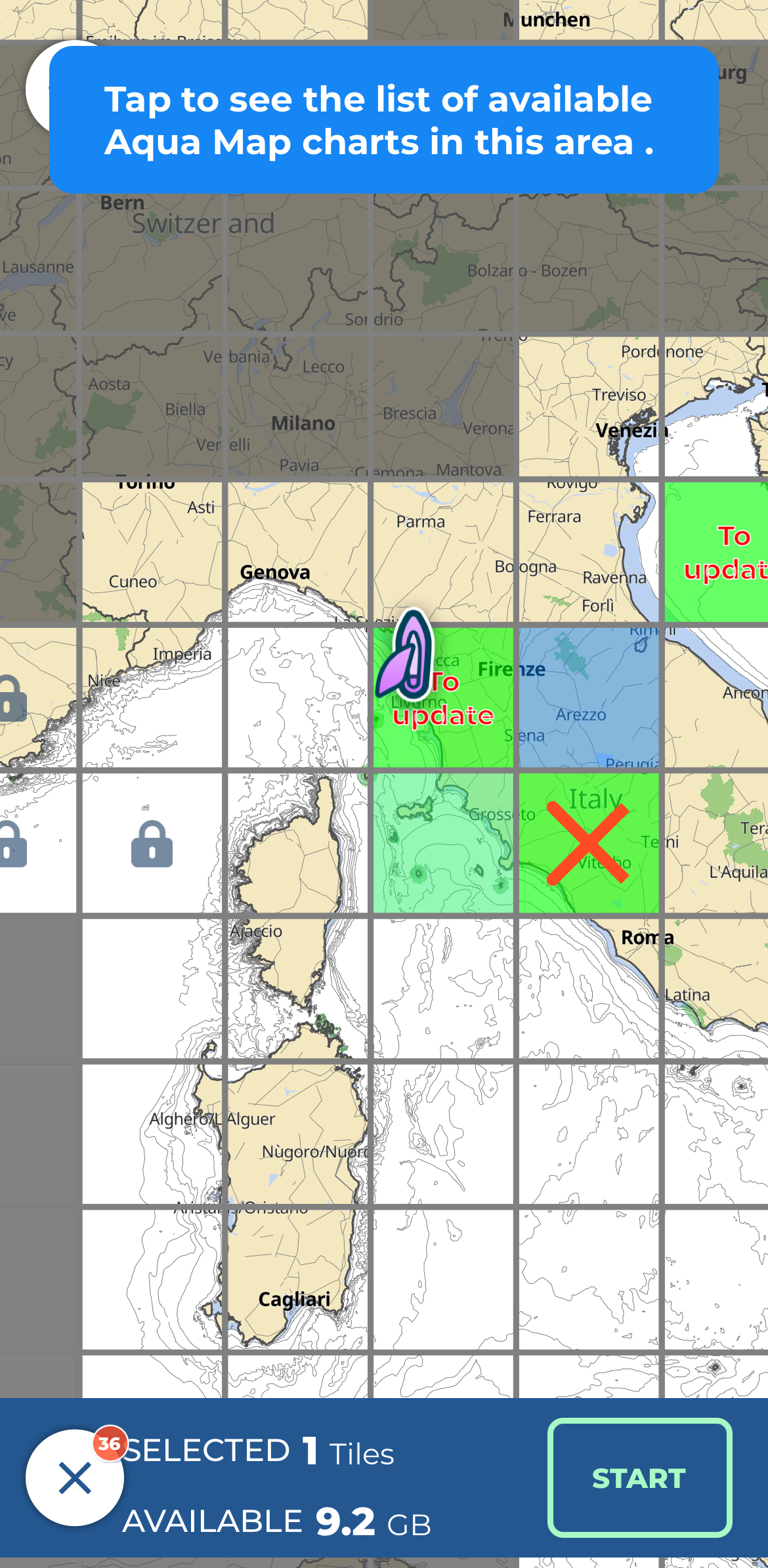 To download an area, tap on the corresponding tile (turning blue) and press the Start button. Selected (blue) tiles become green when downloaded; the tiles have different colors/images to describe their status: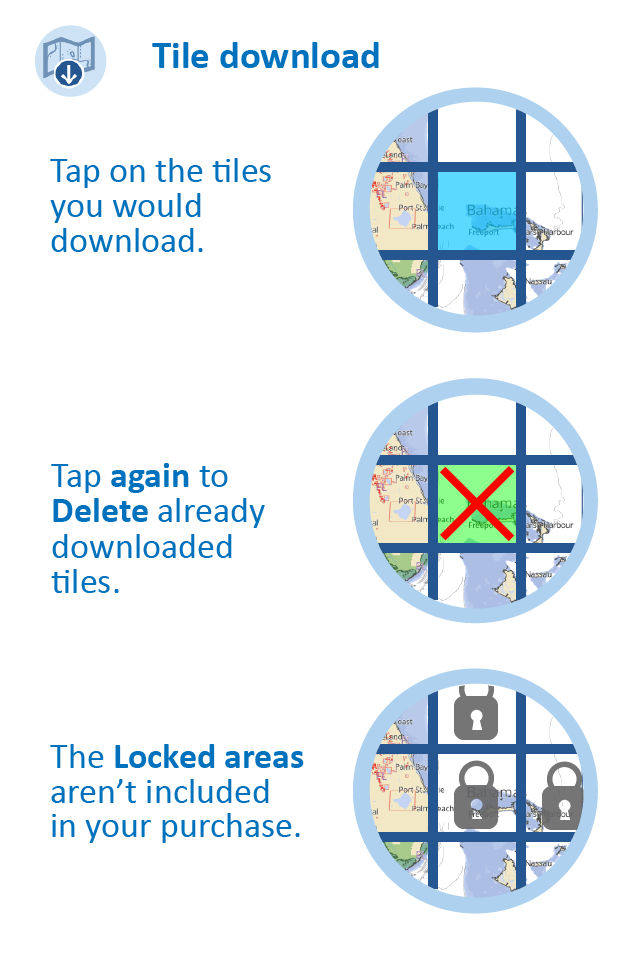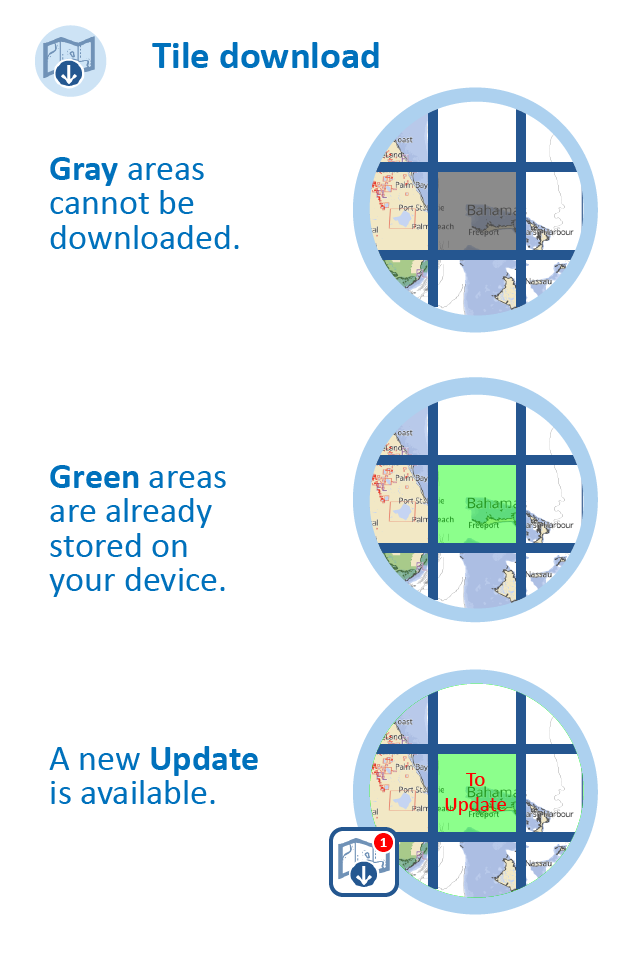 Once you download the detailed charts, they will be resident on your device to be used offline (no internet connection is required once the download is over). You can now zoom in to get the best available details. 
A red dot

 with a number will appear on the Manage Charts button if any of your previously downloaded tiles require an update. These tiles will be labelled with "To Update" in red typeface.
If you see a green dot

with a number in it, means the app automatically updated that number of tiles (see Automatic download page for more info).
On iOS the downloaded tiles are stored by default in a protected area of the device, where the operating system can not delete them in case of low available space. In case you would allow the iOS to delete them on low space conditions you can change the default behaviour in the Settings page.